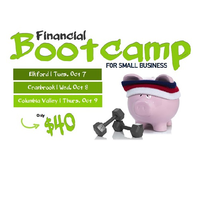 One of the keys to business success is an ability to interpret financial statements.
In fact, a primary cause of business failure is poor financial management, including the misinterpretation of financial statements, and inappropriate action taken as a result.
This workshop will help business owners, managers and administrators understand basic financial principles that must be applied to business decision-making on a daily basis. Workshop material covers the functions of, and how to interpret cash flow management, credit and collections, the cost/profit/volume relationship and key business ratios.
By the end of the 1/2 day session, entrepreneurs will be able to speak more confidently to their accountant and banker about their financial statements. Most importantly, business owners will have an increased knowledge of the financial health of their business and the tools to manage financial decision-making.
The workshop will be held from 8:30am to 12:30 pm in Elkford on October 7, Cranbrook on October 8 and Invermere on October 9.
Your $40 registration fee includes a continental breakfast and all workshop materials.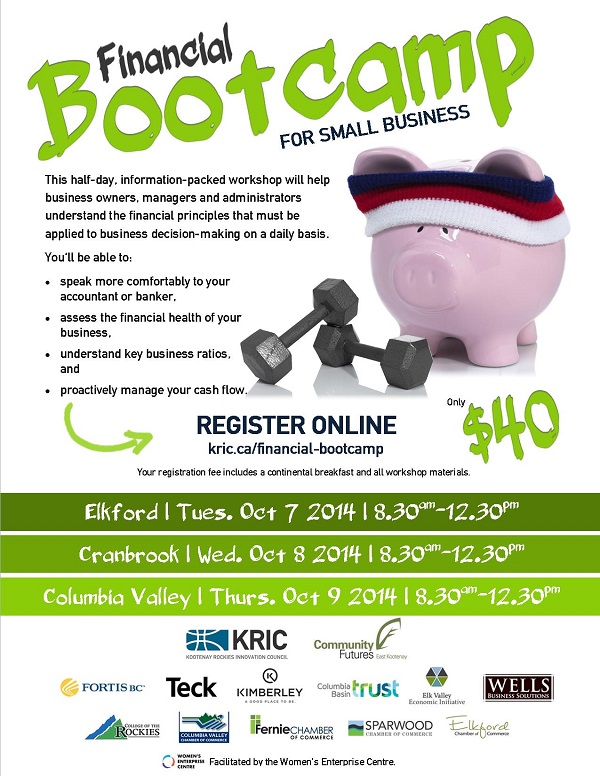 The topics covered will include:
understanding financial statements (income statement, balance sheet, cash flow forecast),
how to develop credit and collections policies,
key small business ratios (liquidity ratios, inventory turnover, profitability ratios, accounts receivable turnover),
break even analysis,
how to choose an accountant,
sources of local, provincial and federal support,
and more!

The facilitator for this seminar is Krista Mallory (BA), Business Advisor in the Kelowna office of Women's Enterprise Centre.
DOWNLOAD OUR EVENT POSTER HERE.
This workshop is made possible thanks to our Premier Sponsor, Community Futures East Kootenay, along with Fortis BC, Teck, the City of Kimberley, the Columbia Basin Trust, the Elk Valley Economic Initiative, Wells Business Solutions and the Columbia Valley, Fernie, Sparwood and Elkford Chambers of Commerce.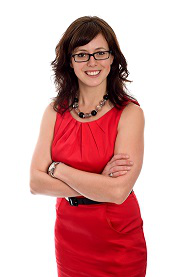 ABOUT KRISTA MALLORY
Women's Enterprise Centre (WEC) is the leading business resource for BC women entrepreneurs. Their team of professionals provide business loans up to $150,000 to start, grow or buy a business. They also offer workshops, business advisors, mentors, resources and a supportive community to help women start, grow and succeed in their business.
In her role with WEC, Krista supports entrepreneurs by providing them with one-on-one business counseling and complimentary business plan reviews. She also carries out loan assessments for financing requests, and provides loan care for clients who have received financing from WEC.
Coming from an entrepreneurial background, Krista has an economics degree fro
m UBC Okanagan. She was an Investment Advisor with Odlum Brown Limited prior to joining WEC in 2012.
---